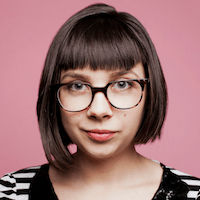 Filed by April Lavalle

|

Sep 09, 2016 @ 10:08am
In an essay written for The Washington Post, Project Runway host Tim Gunn slams the fashion industry for refusing to acknowledge the fact that they are alienating plus size women by only designing up to a size 12, even though the average American woman is between a size 16 and 18.
I love the American fashion industry, but it has a lot of problems, and one of them is the baffling way it has turned its back on plus-size women. It's a puzzling conundrum. The average American woman now wears between a size 16 and a size 18, according to new research from Washington State University. There are 100 million plus-size women in America, and, for the past three years, they have increased their spending on clothes faster than their straight-size counterparts. There is money to be made here ($20.4 billion, up 17 percent from 2013). But many designers — dripping with disdain, lacking imagination or simply too cowardly to take a risk — still refuse to make clothes for them.