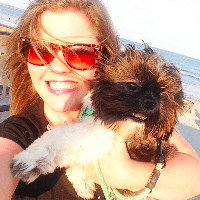 Filed by Missy Baker

|

Jan 29, 2016 @ 10:32am
You wear them everyday, but have you ever wondered why there's a teeny-tiny pocket in the front of your jeans?
We'll save you a trip to Google, the tiny pocket was originally made for men's POCKET watches. Oh, so that's why they're called that. According to the Huffington Post, the watch pocket appeared on the first pair of Levi's dating back to 1879, and it remains there to this day. If it ain't broke don't fix it.