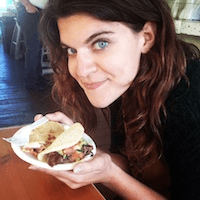 Filed by Kelsey Solywoda

|

Mar 01, 2017 @ 9:48am
An ad for clothing retailer Zara is being widely criticized for sending a confusing message about body positivity.
The ad's text says "love your curves," but the models featured in the ad are thin and wearing skinny jeans.
According to Mashable, the ads have been in stores since the beginning of February, but are now drawing criticism after a tweet by Irish radio personality Muireann O'Connell brought them to people's attention.
O'Connell clarified that she had no problem with the models featured, just the way that their image was used in the ads.
Can i just say, this is nothing to with the models. It's the marketeers that have distorted their image & fucked up.

— Muireann O'Connell (@MuireannO_C) February 28, 2017
O'Connell wasn't the only one to point out the lack of curvaceous models in the Zara ads.
Some thought perhaps Zara was trying to be ironic.
When Zara jeans have the slogan "love your curves" but they still don't fit over my butt 🤔

— Sandy De Niro (@telecorpus) February 19, 2017
Others think the store may just be trying to get people of all shapes and sizes to love their bodies.
@PerezHilton isn't it possible that Zara is trying to help girls who see themselves as "sticks" to realize that they too have curves?

— The Lovely Third (@TheLovelyThird) March 1, 2017
We don't know what Zara's intentions actually were, but we do know that people love to be outraged.