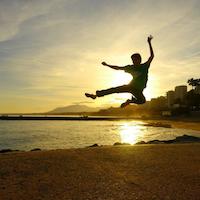 Filed by Mitchell Friedman

|

Jan 12, 2016 @ 4:52pm
In the twist of a century, El Chapo's interview with Sean Penn and subsequent arrest have created a market for a brand new drug, possibly more addictive than any of his narcotics: El Chapo's sexy, stylish shirts.
Look familiar?
According to TMZ, the shirt sure did look familiar one of their IT guys. He recognized it from an L.A. outlet called Barabas. When the tabloid contacted the store to investigate further, Barabas confirmed that "sales skyrocketed when the pics came out" of Sean Penn with the notorious drug kingpin, Joaquin 'El Chapo' Guzman, dressed in their sweet threads.