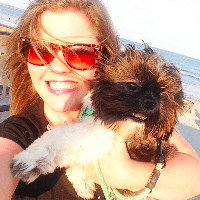 Filed by Missy Baker

|

Nov 03, 2015 @ 5:50pm
What's hot, white, and something you just want inside you? No, not Channing Tatum, A POTATO, ya pervs! With just a few simple ingredients like butter, butter, butter, butter, cheese, and bacon, you can dig up any ole dirty potato from the ground and make it totally sexy and delicious.
"Potato Salad, Potato Skin Chips, Hasselback Potato, Potato Espuma, Potato Noodles, Tornado Potato, French Fried Potatoes..." Sounds like someone in Hollywood leaked the screenplay for the Forest Gump spin off, "How Bubba Got His Carbs Back." But, actually it's just different ways you can cook a tater, illustrated in this drool-inducing YouTube video: