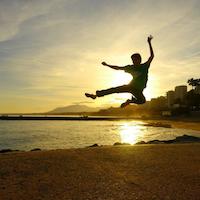 Filed by Mitchell Friedman

|

Feb 18, 2016 @ 8:00am
In case you feel you need an excuse, today is National Drink Wine Day—so you're absolved of all responsibilities to anyone and anything except your wine glass. Enjoy these 11 tweets about wine, then start thinking your own wine-thoughts with a bottle from SomeWine.
1.
u can fit a bottle of wine into a regular-sized condom. just something to remember next time they say they're "too big" or it's "too tight."

— mitski (@mitskileaks) February 17, 2016
2.
Normally when clerks at the store ask if I'm having a party I say no without shame but today I only bought Doritos and 6 bottles of wine

— Noelle Stevenson (@Gingerhazing) February 16, 2016
3.
Just ran to the window, saw the storm, and immediately counted how many bottles of wine I have at my house. I'm safe, guys.

— Buffalo Girl (@BuffaloGrlProbs) February 16, 2016