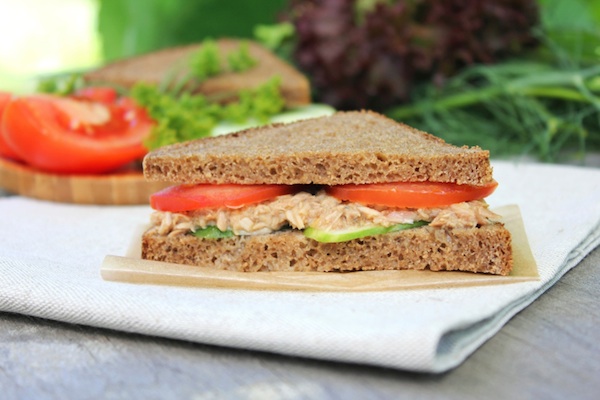 Hold the tomatoes.
Every once in a while, statistics blog Five Thirty Eight has to take a break from reporting on the midterm elections to report on what really matters: lunch. Last week, a study on salt consumption among American adults revealed that 49% of Americans eat at least one sandwich per day. But what are they loading up their bread with? Data from the CDC's National Health and Nutrition Examination Survey revealed the answer: mostly lettuce. 
Here the breakdown of what America's most popular sandwich fillings are: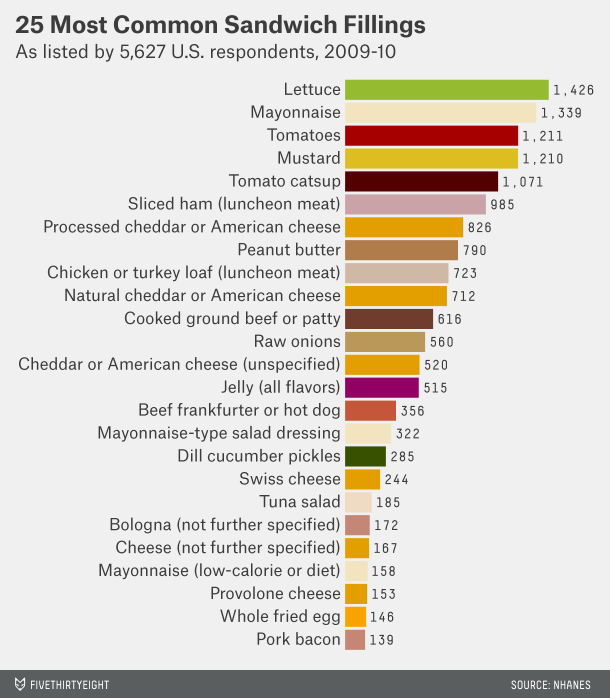 (via)
That's right. As Americans, we eat a ton of lettuce. Hey, it's the easiest thing to add to a sandwich in order to pretend you're having vegetables for lunch and not fat on carbs. 
On the other hand, I'm kind of proud of us for eating so many raw onions. And you thought we were picky! 
But overall, my impression is that you people (yes, Americans!) are disgusting. Get back to eating your mayonnaise and American cheese sandwiches, with a thin schmear of luncheon meat, why don't you?
Visit fivethirtyeight.com for more data and to find out what everyone's favorite sandwich bread is.
(by Shira Rachel Danan)