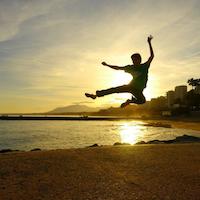 Filed by Mitchell Friedman

|

Mar 31, 2016 @ 4:17pm
Unless it's an April Fool's Day joke, a company called The Order of Yoni is trying to crowdfund a beer brewed from the juices of one model's lucky vagina. Lucky because she could make millions, not because the words "lactic acid bacteria"—the crucial ingredient—will be forever associated with her private parts.
You have questions, of course. Because you're only human. Not a soulless corporation trying to harvest "sour ale" from a model's vagina.