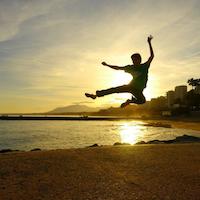 Filed by Mitchell Friedman

|

Mar 03, 2016 @ 6:20pm
A Chick-fil-A franchiser in Suwanee, Georgia just invented the "Cell Phone Coop," a little prison meant for cell phones at each table. If you can resist giving your phone a free-range lifestyle for the duration of your meal, you'll get a complimentary Chick-fil-A ice cream cone.
The rules:
1. Turn all family cell phones to silent and place in this cell phone coop.

2. Enjoy your Chick-fil-A meal and each other distraction free!

3. After the meal, let us know that you have successfully completed the challenge and each of you will receive a small Icedream cone.