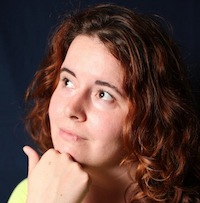 Filed by Aimee Lutkin

|

Aug 14, 2015 @ 8:12am
Dylan Grosz is an intern at Apartment List in San Francisco, where he was allowed to follow his passion for separating and weighing burrito ingredients.
And he's not just trying to figure out how to get a huge burrito: he's trying to figure out how to do it at NO EXTRA COST. You might call it a "hack." He explains his methodology thusly:
Every day for about two weeks, I, the intern, set off to the same Chipotle around 3 P.M. to order five of the same burritos from the same shift of workers. The control burrito I compared everything to was a white rice, black beans, chicken, mild salsa, and cheese burrito. I excluded guacamole and sour cream from all burritos so that separating ingredients wouldn't be such a hellish nightmare that would make me cry into the burrito and mess up the data. The weights I use are an average across these five burritos. Yes, that does mean I ordered 35 burritos.