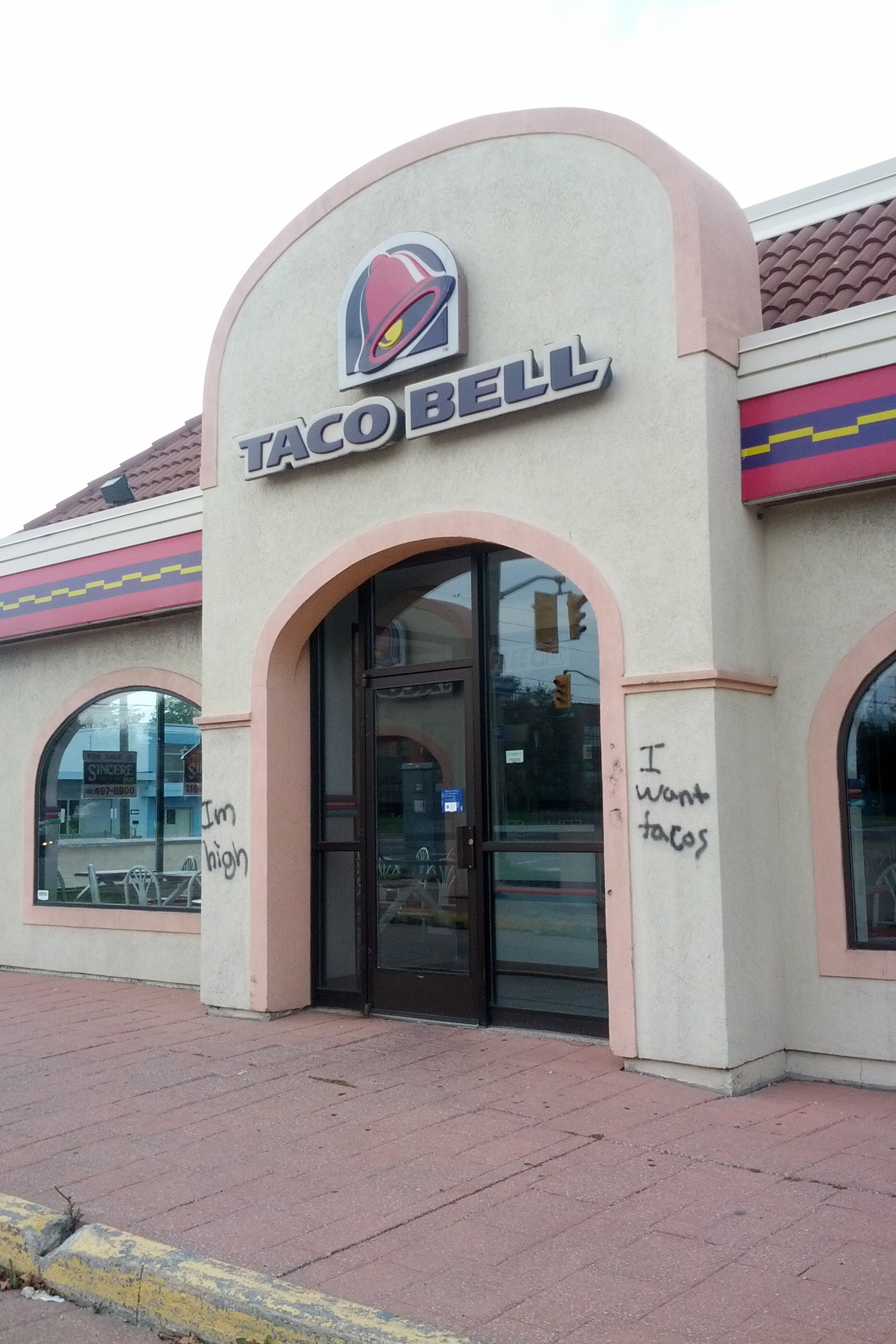 Our voices will be heard! (Pic via Reddit)
The economy hits us hardest when we're at our most vulnerable. 
Executives at Taco Bell headquarters have been working all weekend to figure out a way to get this branch open and get this vandal what he or she needs. As of press time, the Taco Bell is still closed. The spray-painter is still high. We'll provide updates as we have them.