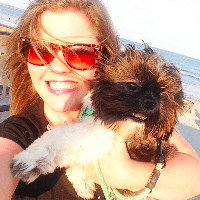 Filed by Missy Baker

|

Dec 30, 2015 @ 1:20pm
2015 was a big year for optical illusions, and it's not done yet. Squeezing in just under the wire is this trippy color-changing cake. There are no special effects, no CGI, and no reason to disown your best friend for not seeing it as white and gold.
According to Uproxx it's just a simple trick. The baker airbrushes different colors on different sides of the ridged icing. Anyone could make it, as long as they're willing to plunk down the money for a food-grade airbrush. This cake is freakin' sweet in more ways than one.