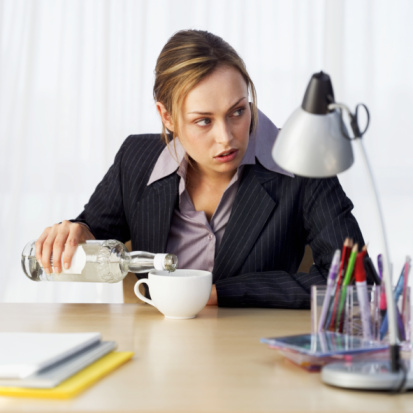 Stop judging me, lamp!
Alcoholics drink a lot of alcohol. That's not news, but what might be new is this: According to the info in Phillip J. Cook's book Paying the Tab, the top 20 percent of alcohol consumers account for 80 percent of alcohol sales. It turns out, most Americans (60 percent) aren't even having one drink a week! Not even one! Whereas the top 10 percent of drinkers are drinking more than 75 drinks a week. That's more than ten drinks a day. Thats two six-packs, or one pint of hard liquor. Every. Single. Day.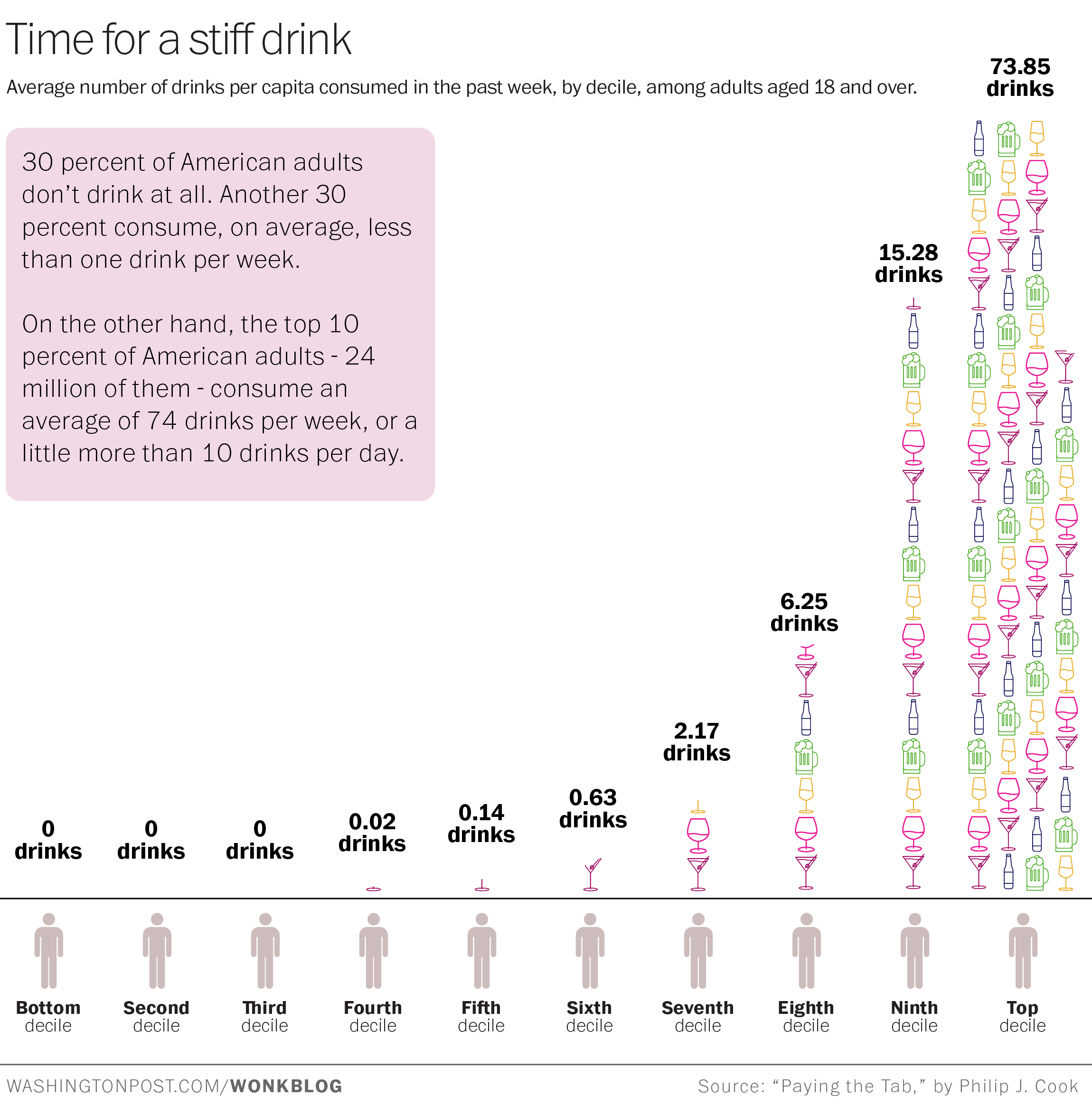 The heavy drinkers are doing the heavy lifting. (Via Washington Post)
I don't want to judge, but that sounds unhealthy, you know, for your liver. But it's very healthy for the ethanol industry. As is pointed out in the Washington Post, that the top ten percent of drinkers are drinking half the booze. Basically, if most nights you are leaning on a wall for support, the alcohol distributors are leaning on you. As cook states, "If the top decile somehow could be induced to curb their consumption level to that of the next lower group (the ninth decile), then total ethanol sales would fall by 60 percent."
In other words, if our alcoholics sobered up, even just a little, the liquor industry would go broke. Or, to keep profits up, booze prices would skyrocket. 
So next time you're tempted to judge that really loud woman in your office, or that guy on the subway sweating vodka into the atmosphere, remember to thank them. They're the reason you'll still have money to retire on after your one drink after work.
(by Myka Fox)