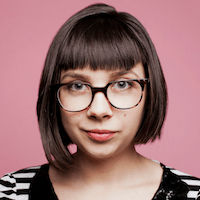 Filed by April Lavalle

|

Mar 23, 2017 @ 3:07pm
Dunkin' Donuts has announced that they are discontinuing their famous Coffee Coolatta, and Twitter is not taking the news lightly. Actually, people are pretty much freaking the F out.
The Coffee Coolatta, which has been around since 1994, was a summer staple for caffeine addicts and high school students who were too cool to talk to me.
Twitter has been eulogizing the high-calorie coffee slushie ever since the news of its discontinuation broke on Tuesday during a Dunkin' Donuts press conference.
What is the world coming to when @DunkinDonuts is getting rid of the coffee coolatta? Very unfair. Very sad.

— Travis (@2Pompous4You) March 23, 2017
RIP to the Coffee Coolatta, thank you for starting my caffeine addiction all those years ago. You will be missed ⚰️

— Maggs🌻 (@maggslucia) March 23, 2017
According to Chris Fuqua, senior vice president for the brand, the Coffee Coolatta was simply "not good enough," and Dunkin' Donuts plans on replacing the iconic beverage with a drink called "Frozen Coffee." Wait, correct me if I'm wrong, but isn't a Coffee Coolatta just frozen coffee?
Even so, the news of a viable replacement still didn't stop people from losing their sh*t.
Saddened to hear that the Coffee Coolatta will be taken off Dunkin Donuts menus later this year. RIP Coolatta (1994-2017). Good run

— Nicky Yoenis (@Nick_Oldack) March 23, 2017
https://twitter.com/lindsey_warn3r/status/844892138693443584
Dunkin' Donuts is getting rid of the coffee coolatta I'm crying

— Smoople (@SmoopleWasTaken) March 22, 2017
America runs on Twitter drama.
RIP Coffee Coolatta. Gone too soon.