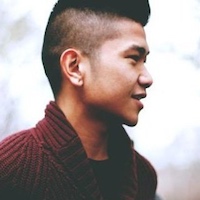 Filed by Keith Estiler

|

Feb 17, 2016 @ 10:10am
Brace yourselves, parmesan cheese aficionados. Y'all are in for a rude awakening. Yesterday, the FDA alerted the American masses to serious parmesan deception: products labeled as "100 percent parmesan" are not entirely made out of parmesan cheese. Instead, they are composed of other cheeses—mozzarella, cheddar, and Swiss—and a surprisingly high amount of wood pulp. Wood pulp!
Although it isn't unusual for manufacturers to use a small amount of wood pulp as "a bulking agent," several companies abused the acceptable limit set by the FDA—two percent—by adding large amounts of it in their products. Currently, the FDA is prosecuting a large supplier called Castle Cheese who have been making super shady parmesan cheese for the past 30 years. Yikes.