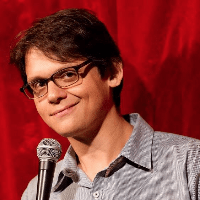 Filed by Matt Nedostup

|

Sep 07, 2015 @ 9:00am
When a Jim Beam warehouse was hit by lightning, a disastrous chain of events led to an awesome video we can all enjoy.
A lake brimming with bourbon becomes the nesting ground for a firenado, after a lightning strike destroys a Jim Beam warehouse in 2003. Watch, as the whirl *really* gets going 20 seconds into the video. (Don't forget to unmute the video to hear the story.)

Posted by The Weather Channel on Thursday, September 3, 2015
This video comes from 2003, but has gone viral since it was shared by The Weather Channel yesterday. It already has more than 30,000 likes and more than 100,000 shares on Facebook. And why wouldn't it? It's incredible.
Isn't bourbon amazing? It can make you see unbelievable wonders even when you don't drink it. Sure, many fish had to die for this phenomenon to be possible, but at least they didn't die for nothing. This footage will stand forever as a testament to their memory.