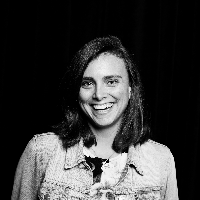 Filed by Catherine LeClair

|

Feb 19, 2017 @ 7:43pm
Listen, nobody eats pizza because of the nutritional value. You eat it because it's delicious and makes your soul feel good and the world feel right for just a few moments. I just wish someone had explained that to Naija Gym Blog, who made a big mistake by attempting to shame people out of eating pizza on Twitter earlier this week. The tweet by the blog that describes itself as "No. 1 Nigerian fitness blog to get real facts about staying healthy and being fit," tried to make people feel gross about the amount of oil in two slices of pizza with this "statistic":
Obviously the internet responded with a resounding "bring on the oil, baby!" The tweet itself has such a strange set up logic-wise that it's very easy to make fun of. Instead of taking the route of calorie-shaming people, the "statistic" instead says that eating pizza is like "swallowing 3 spoons of warm oil," which doesn't describe 1) what size spoon we're talking about or 2) what type of oil they're apparently comparing it to. Also, why the "warm oil" detail? Why is it important that the oil be warm? It seems like the tweet was trying to gross users out by describing the experience of swallowing warm oil, which is perhaps in Naija Gym Blog's eyes something that only a truly grotesque heathen would dare do. But boy were they wrong. Here are are some of the best responses to the fitness blog's attempt to shame people out of enjoying one of the few pleasures we have left in this life. Naturally, the clap back parade is led by Chrissy Teigen.