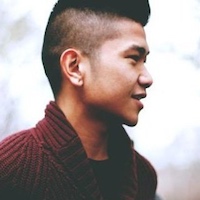 Filed by Keith Estiler

|

Mar 08, 2016 @ 10:25am
Sometimes restaurants do unforgivable things to devoted customers, but there are also definitely times when customers flat out suck at being customers. One restaurant owner in the U.K. laid the smack-down on a few patrons who thought they could get away with being rude to one of his employees. Mike Jennings, who owns a restaurant called Grenache, posted a powerful message on Facebook to stand up for a 45-year-old waiter, Andy Foster, who has autism.
https://www.facebook.com/grenacherestaurant/photos/a.433683533363278.104215.102141586517476/1078876725510619/?type=3&theater