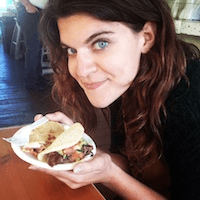 Filed by Kelsey Solywoda

|

Mar 28, 2017 @ 9:28am
Twitter spiraled into madness on Monday night after Bon Appétit tweeted out a recipe for something called "hand salad."
It appears that "hand salad" is a fancier name for lettuce leaves dipped in dressing. Twitter users had a lot of feelings about it.
Some had fun giving fancy names to other foods.
Some saw hand salad as an excuse to get lazy while prepping for dinner parties.
[Guests come over and I open my fridge to find only a dirty head of lettuce and an old bottle of Ranch]
ME: I, uh, made hand salad https://t.co/yjEgVgUtOC

— Jason O. Gilbert (@gilbertjasono) March 27, 2017
Others were angry at its very existence.
Yes, I will continue dunking things into ranch dressing. No, I won't be calling it a fucking "hand salad." Thanks tho. https://t.co/cdaVy8MHmX

— Howlin' Matt Donato (@DoNatoBomb) March 27, 2017
Or angry that the internet was yelling about lettuce.
Who knew that hand salads had such a rich and storied past?
Many thought that "hand salad" sounded like a term for... something else.
Isn't hand salad just another euphemism for female masturbation

— Ej Dickson (@ejdickson) March 27, 2017
"hand salad" sounds like something you learn about from the kid two grades ahead of you on the playground in hushed, excited whispers

— Dylan C. Lathrop (@DylanLathrop) March 27, 2017
Say what you will about hand salad, but the Bon Appétit Twitter is something to be celebrated.