Delicious brain poison.
In high school and college, pretty much the whole point of drinking is to destroy your brain enough that maybe you stumble sideways into having awkward sex with an equally brain-destroyed person. Lots of times, you don't even like the cheap liquid garbage you're pouring down your face. That's fine, though. You don't have to enjoy it — you just have to get it down. At least temporarily. (This, by the way, is why humanity invented Jägermeister shots.)
However, as you get older, something insane happens: You actually start to appreciate the flavor of the brain poison you're drinking. Then you start paying extra money for more-nuanced, higher-quality brain poison to drink. Eventually, the whole part about poisoning your brain becomes a sort of annoying by-product of your brain poison-drinking hobby, and you start wishing that you could drink brain poison all night long without eventually saying something mean to your sister-in-law and then getting into a fight with your spouse about who left the kitchen light on.
Jim Koch—the co-founder and CEO of the Boston Beer Company, which brews the Sam Adams line of beers—told a reporter for Esquire magazine that he has a trick for drinking all the brain poison he likes at beer festivals without ever trading his company for a rainbow afro wig: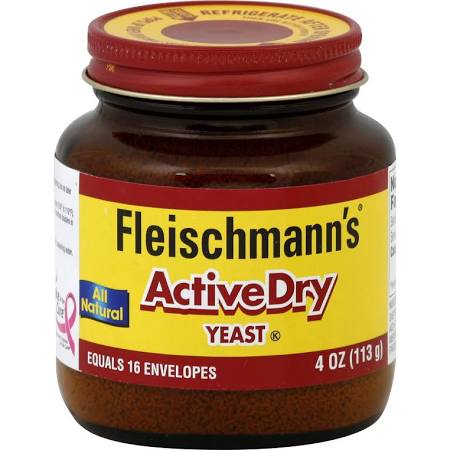 "Active yeast. Like you get at the grocery store," Koch says. "One teaspoon per beer, right before you start drinking." He mixes it with yogurt, but I'll bet you can wash it down with a beer.
Sounds ridiculous, right? Well, apparently there's some science behind this alchemy:
"[A]ctive dry yeast has an enzyme in it called alcohol dehydrogenases (ADH). Roughly put, ADH is able to break alcohol molecules down into their constituent parts of carbon, hydrogen, and oxygen. Which is the same thing that happens when your body metabolizes alcohol in its liver... [I]f you also have that enzyme in your stomach when the alcohol first hits it, the ADH will begin breaking it down before it gets into your bloodstream and, thus, your brain. 
According to Koch, "it will mitigate — not eliminate — but mitigate the effects of alcohol!" Which should in essence leave you with a nice, pleasant buzz after a six-pack, but without the annoying punch and screaming.
I checked, and yes, they do sell yeast by the two-pound brick. You're welcome.
(by Dennis DiClaudio)