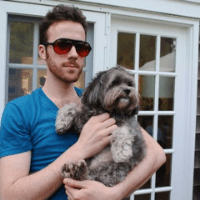 Filed by Miles Klee

|

May 20, 2017 @ 2:13pm
Food crazes come and go, but if the avocado latte from Melbourne, Australia's Truman Café catches on, it's definitely the end of the world.
Look at this caucasian nonsense:
Right now, you're trying to convince yourself that this isn't what it looks like. That no one could possibly want a latte served in a hollowed-out avocado—an increasingly expensive food that is apparently injuring lots of millennials. Sorry, but the avolatte is totally real, and now you know about it.
Of course, that doesn't mean you have to be happy about it.
I just drank a latte out of an avocado and it changed my DNA I'm caucasian now. Don't talk to me unless you own at least 7 turtlenecks pic.twitter.com/DqnG0ExpWP

— The Headass Horseman (@dulapalooza) May 18, 2017
look folks i'll drink a latte out of an avocado if it helps people get their minds off trump things

— captain ron (@fatmanatee) May 20, 2017
Word We're Not Watching: avolatte.

— Merriam-Webster (@MerriamWebster) May 20, 2017
In fairness, the avolatte was probably just a joke designed to go viral—but now that it has, it's only a matter of time before Starbucks has them. So enjoy your last few weeks of mostly avolatte-free life, because there's no going back now.