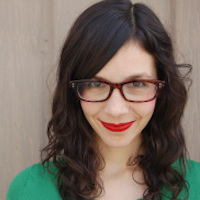 Filed by Meg Favreau

|

Jul 31, 2015 @ 4:00pm
Finally, a beer from the people who made my sports bra.


Lululemon, the athletic clothing company that makes athletic clothing for women and anti-ball-crushing/sexism-highlighting clothing for men, is making a beer. Brewed by Vancouver's Stanley Park Brewing, this Curiosity Lager is going to be served at Lululemon's Seawheeze half-marathon, and will also be sold in some Canadian stores.
I like Lululemon's clothing. It makes me feel like I could be one of those strong, capable, hip moms without having to actually be strong, capable, or a mom (I am, however, severely hip). But while I'm sure that Stanley Park Brewing makes some wonderful things, I'm not really looking for my athletic clothing company to curate the flavor of my inebriation device. This feels like when you like an actor for his acting, so you check out his other pursuits and are just gravely disappointed. (I'm looking at you, 90% of actors who decide to "try standup.")