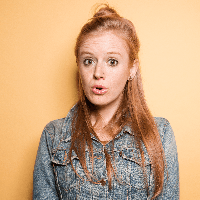 Filed by may wilkerson

|

Jan 05, 2017 @ 4:00pm
The owners of Marché Ferdous, a Middle Eastern restaurant in Montreal, wanted to "give back" to the community that has made them feel welcome as first-generation immigrants. Yahya Hashemi and Ala Amiry, originally from Iran and Iraq respectively, started by giving out free meals to the homeless, Buzzfeed News reports. Then, they decided to expand their generous policy.
A few months ago, they put a sign on the door. It reads: "People with no money welcome to eat free."
A Montreal resident named Sean Jalbert snapped a photo of the sign, and it went viral on Facebook.
https://www.facebook.com/permalink.php?story_fbid=10154759668566605&id=511201604&pnref=story
He wrote:
Curious enough I walked in and pretend I had no money and asked for food. She didn't ask anything, but said we welcome you and pick whatever you like, including anything I wanted to drink.

Made me smile and warm inside I paid for my food and told them they were awesome for doing this. They said it wasn't for the holiday season, but all the time they want to encourage helping each other through tough times. Absolutely incredible.

Share the fuck out of this. Maybe someone you know may need help to eat tonight. Spread the love.
The restaurant owners are reaping the benefits of their good deed. They said paying customers have swarmed to the restaurant to show support, and many others have posted glowing reviews on their Facebook page, thanking the owners for their generosity.
Like this one:
Other people have shared photos of the restaurant sign on social media, too.
"It is unbelievable, the reaction for a small little thing," Hashemi told Buzzfeed News of the restaurant's viral attention.
He said the main reason they started the generous effort was to thank the community for being so welcoming to them as Muslim Middle Eastern immigrants. "Canada give us a lot," he said. "We thought this is a small little thing we can contribute to the community."
Only in Canada. As if we needed yet another reason to move there.