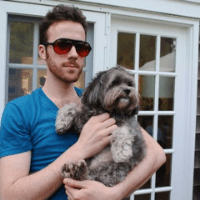 Filed by Miles Klee

|

Nov 13, 2016 @ 2:33pm
While all eyes are on Donald Trump as he prepares to assume a job he'd never thought he'd have, fewer headlines have surfaced about his Vice President-elect, Indiana Gov. Mike Pence. What we know for sure about him is that he believes LGBT people can be "cured" and he created an HIV outbreak in his home state.
Then, of course, there are the rumors about him: Some, including the theory that his daughter is a vampire, are simply ridiculous. Others, however—like the gossip that Pence enjoys eating sticks of ladies' deodorant—are much harder to debunk. But whatever the case may be, there's simply no need to gossip about this habit.
https://twitter.com/YesThisIsMike/status/797656433269448704
Looks like the mantle of VP jokes will have a smooth transition from Joe Biden to his successor, even if Biden is currently busy booby-trapping the White House.