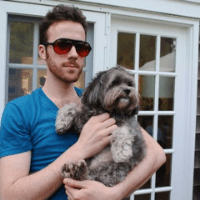 Filed by Miles Klee

|

Mar 04, 2017 @ 4:22pm
Mariam, a 20-year-old college student from Dallas, Texas, is in some hot water. Or should we say hot milk? Because that's what she's dunking her pizza in.
OK, so we don't know the exact temperature of the milk Mariam was using for this bizarre culinary experiment, but we know one thing: It. Was. Milk. "She said she hates pineapple on pizza and wanted to try something that sounded even more disgusting," BuzzFeed reported. Therefore, pizza-milk? I guess?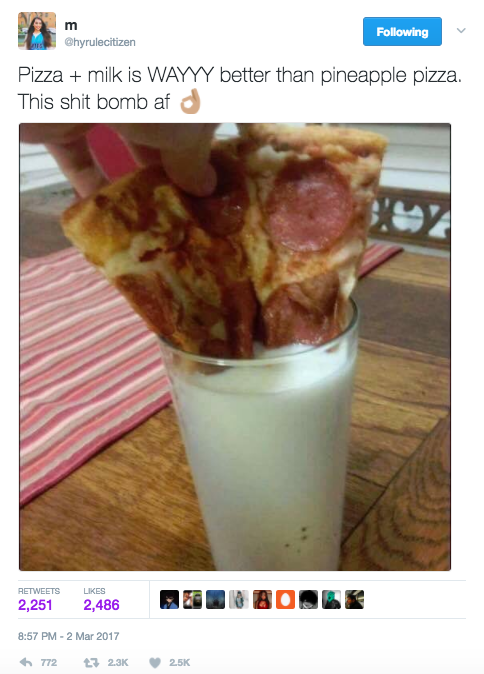 Since tweeting the offensive images above, Mariam has set her Twitter to private, probably because she was swiftly besieged with replies of righteous outrage.
Whatever you do, don't try this at home. And if you do, for the love of god, please don't tell the internet about it.