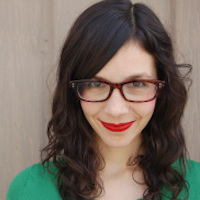 Filed by Meg Favreau

|

Jun 22, 2016 @ 8:30pm
Great news! Now, when a charming Girl Scout is at your door during that special cookie time of year, you can ignore her just like you ignore everyone else who comes a-knocking. That's because Pillsbury has just released a new line of Girl Scout cookie-flavored baking mixes that you can bake in your very own home, no child salesperson required.
OK, so technically these mixes aren't for making Girl Scout cookies; they're for making other treats that have Girl Scout cookie-inspired flavors. Specifically, for Thin Mints and Samoas/Caramel deLites. So when your spouse asks you to make Thin Mint cupcakes for their birthday, you can now just buy a box mix instead of getting a recipe off of some insufferable food blog.