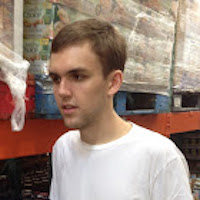 Filed by Bijan Samareh

|

Dec 03, 2015 @ 1:40pm
Jeff Louis, a 22-year-old pizza delivery man from Mentor, Ohio, took to YouTube to express his gratefulness when he got a huge tip on a delivery to a church. He was tasked with delivering pizzas to Life Point Church for one of their morning services. His shift didn't start until later in the day, so he had to get to work earlier than usual to make the delivery. When he arrived with the pizzas, he was told to bring one of them up to the pastor on the altar. He thought it was weird, but complied.