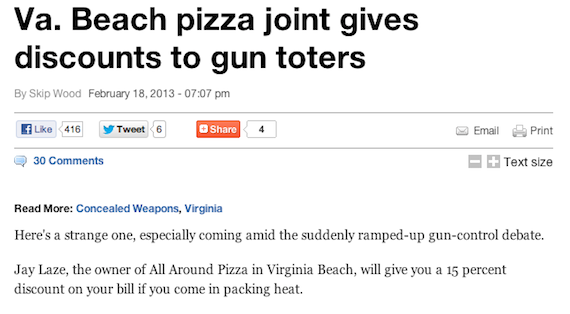 Everyone would think this was completely stupid if it was knives, right? Think about it.
A Virginia Beach pizza place has begun giving a 15% discount to anyone who can prove they own a gun or who actually brings a weapon that could end a person's life in an instant into the family restaurant. Frankly, it's nice to know there's finally a restaurant that's safe for gun owners, since we felt really awkward the last time we brought an AK-47 into a Chuck E. Cheese's. But what else are you supposed to subtly gesture to when your pizza isn't "extra crispy," as requested?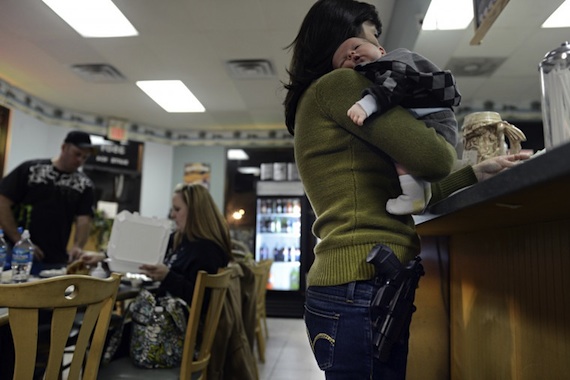 Pediatricians recommend babies don't eat pizza or shoot guns until 6 months.