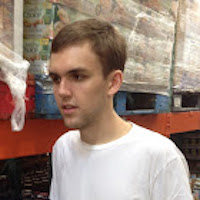 Filed by Bijan Samareh

|

Aug 13, 2015 @ 12:46pm
Here's the latest in fun-ruining news.
Personalise.co.uk is the latest publication to take part in the popular trend of breaking down soda's effects on your body. This time around, they analyzed Red Bull. (Well, they analyzed "Energy Drink," which just happens to have a blue and silver can and a Bos taurus mascot.)
Instead of just looking at what happens an hour after consumption, like what the Renegade Pharmacist did with Coke, they looked at its effects for a whole 24 hours. This seems like it would be worse, but they actually do a pretty evenhanded job of evaluating it, as opposed to the rather sensationalistic Coke charts. At the bottom, they conclude that "energy drinks are fine in moderation and as part of a balanced diet." Hooray! Nuanced, middle-of-the-road opinions on the Internet!