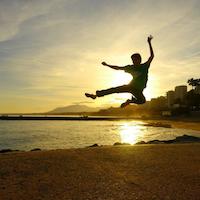 Filed by Mitchell Friedman

|

Mar 28, 2016 @ 4:25pm
The owner of a new restaurant opening in Prestatyn, Wales is only a "former ginger" thanks to a receding hairline, but he has fond memories of his time with (red) hair. So fond, in fact, that it'll cost gingers 20% less to eat at his restaurant than it'll cost blondes, brunettes, or people with any other non-red hair color. The place is unapologetically named "Ginger's Grill."
This almost makes up for the U.K.'s most ancient crime against gingers—killing off Fred Weasley.