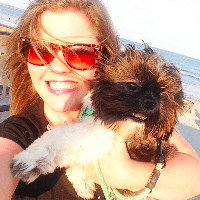 Filed by Missy Baker

|

Feb 03, 2016 @ 9:36am
Let's face it, the only relationship that's guaranteed to last forever is the one between peanut butter and chocolate. They're delicious alone, but when you smoosh them together and shove them in your mouth by the handful, you can finally understand what true love is. Last Christmas, there were lots of gripes on social media that Reese's trees were non-traditional and dumpy looking. But Reese's took it in stride and started their #AllTreesAreBeautiful campaign.