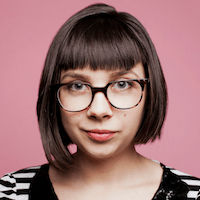 Filed by April Lavalle

|

Oct 06, 2016 @ 3:23pm
Enoteca Maria, a restaurant on Staten Island, knows that nothing is better than the food grandma makes, so instead of hiring chefs to prepare your meal, they hired grandmas from all over the globe to cook for you. Why has no one thought of this before?
Enoteca Maria is owned by Jody Scaravella, who assembled a pretty awesome team of grandmothers from around the world including ones from Italy, Algeria, Syria, Jerusalem, Nigeria and Poland, to name a few.