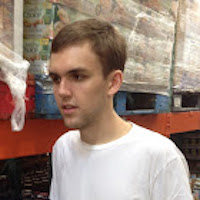 Filed by Bijan Samareh

|

Sep 04, 2015 @ 9:58am
Jennifer Bennett bought a Groupon for the Lusitano Restaurant in Manchester, U.K.
She made a reservation for a Friday night, but when she arrived, they were closed. Disappointed, she left them the following message on their Facebook page:
Had a table booked for Friday at 7:30, turned up and you were closed?! I've e-mailed you about it and still awaiting a response and there's no answer when I call! After spending £6.50 on a taxi to Chorlton we ended up having to eat elsewhere so it was not the cheap night out we had hoped for! And having read some recent reviews on here I"m not even sure if I actually want to redeem my Groupon voucher now... Although Hotspot Ess Paradies round the corner was a good find so not a completely wasted evening!