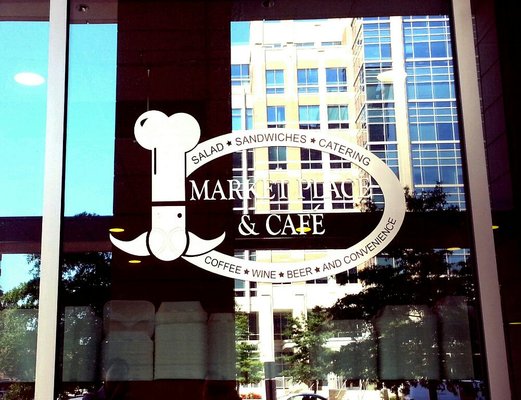 "Waiter, there's a cock and balls in the window." (via)
The Market Place & Cafe in Ballston, Virginia has a cock and a pair of balls for a logo. There's just no getting around that. If you look at their logo and see a "Mustachioed figure wearing a tall chef's hat," there is something wrong with you. A nun would look at that and say "What's with the cock and balls?" The restaurant's window has been a local attraction for years, which would be a huge plus if you were in the business of selling dildos or gay porn, but less so when you're serving soup and sandwiches.
The owner of the place refuses to comment on the dong in the window, despite the fact that it's mentioned in nearly every review on Yelp, going back to 2009.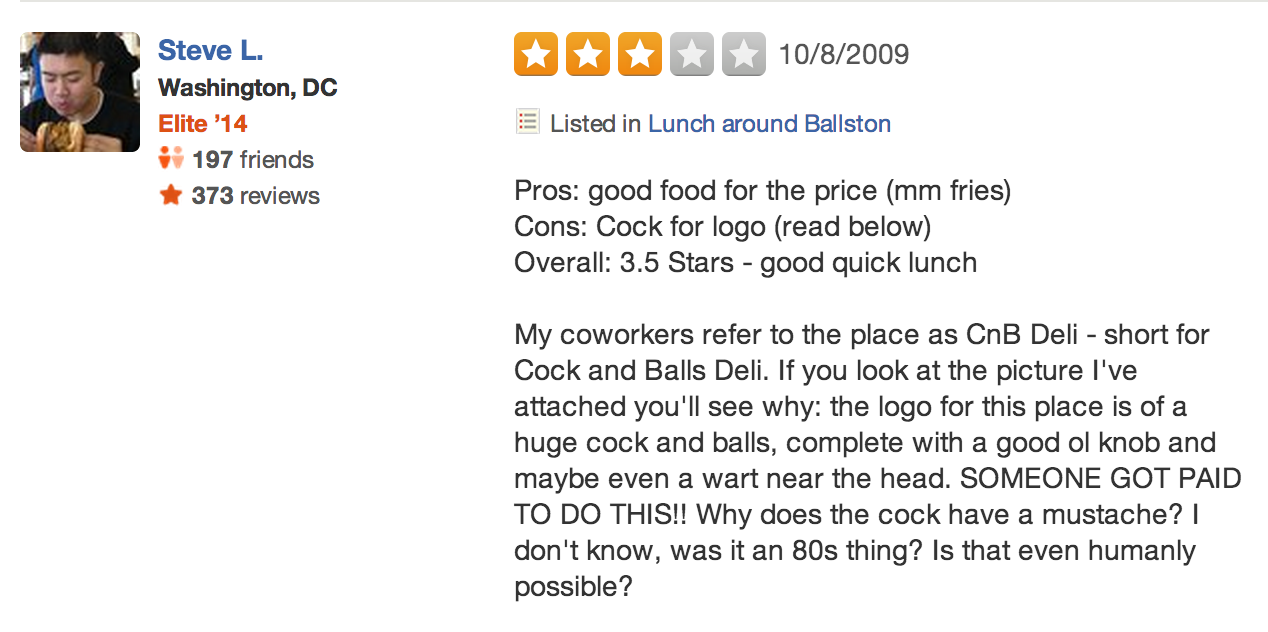 So if you're in the mood for some good food, along with and endless buffet of dick jokes, just look for the cock and balls.
(by Jonathan Corbett)