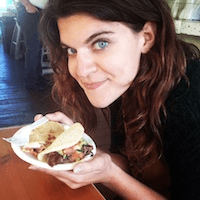 Filed by Kelsey Solywoda

|

Oct 06, 2016 @ 4:51pm
Fast food is super cheap and super convenient, but, sadly, nobody can stay healthy on a diet that consists solely of Egg McMuffins (though wouldn't it be great if we could?). A new drive-through chain in Arizona called Salad and Go is looking to put a healthy spin on the way we do fast food.
Salad and Go's menu includes a variety of customizable 48-ounce salads, as well as soups, smoothies, and wraps, and even all-day breakfast. The prices are relatively affordable as well, with salads starting at around $5.47.