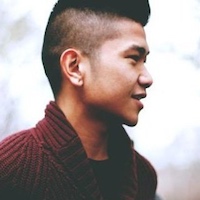 Filed by Keith Estiler

|

Feb 22, 2016 @ 4:15pm
Ibby Piracha from Leesburg, Virginia, recently shared a Facebook post about one Starbucks employee who did much more than spell his name on a cup. Piracha is a regular Starbucks customer, and he also happens to be deaf. At his local Starbucks, an unnamed employee decided to learn American sign language so Piracha can feel right at home whenever he visits the coffee shop.
The cashier wrote Piracha a note saying: "I've been learning ASL so you can have the same experience as everyone else." Take a look: