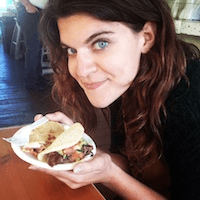 Filed by Kelsey Solywoda

|

Oct 31, 2016 @ 3:39pm
Tomorrow marks the beginning of November, the magical time of year when America forgets that Thanksgiving exists and skips straight to celebrating Christmas. One of the biggest culprits is Starbucks, who always releases their famous holiday red cups in November. Today the design for this year's cup was revealed.
Starbucks stores all around the country received these boxes of red cups clearly labeled with the instructions, "No peeking until November 10th," the date the cups are set to appear in stores.
One Reddit user named DasUberSquid (presumably a barista who totally must've been that kid who snuck into their mom's closet to get an early look at Christmas presents), however, didn't follow instructions. They uploaded this photo to the r/Starbucks subreddit with the caption, "I peeked."
And with that, Fall is over and the holiday season has begun. Rumor has it that this is just one red cup design and more will be unveiled on November 3.
I would pretend to be mad about the return of the Gingerbread latte so early, but you know what? Why fight it? It's going to happen anyway. Joy to the world, everyone.