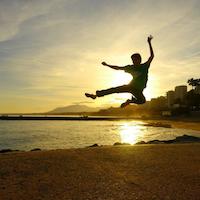 Filed by Mitchell Friedman

|

Jan 04, 2017 @ 8:24am
Just before Christmas, when time slows to a baby crawl and people try anything to get through their last moments before vacation, two powerful tweets ignited a savage attack on that delicious children's beverage, Sunny Delight.
🗣 Y'ALL NOT FINNA DISRESPECT SUNNY DELIGHT

— Negrita (@HustleAndFro_) December 24, 2016
The responses to the two scholarly viewpoints: Sunny D is great vs. Sunny D is nasty, were swift, varied, and passionate. Here's some of the best.
1.
2.
3.
4.
5.
Sunny D is for the people who still put their finger under words when they read

— majin druu🚀 (@_andrewmunoz_) January 3, 2017
6.
Sunny D is the "I'm not racist I have black friends" of juices RT @HustleAndFro_: 🗣 Y'ALL NOT FINNA DISRESPECT SUNNY DELIGHT

— Brey Z (@TheBreyKeys) December 24, 2016
7.
8.
9.
10.
Ok, so there weren't really that many clever jokes in defense of Sunny Delight. But there were a few peeps like this guy:
And really, he's more passionate than anyone, because he didn't even waste time coming up with a joke. He just needed you to respect the D.
Sunny Delight, send him a case of your finest clown urine.