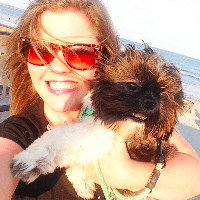 Filed by Missy Baker

|

Feb 07, 2016 @ 4:20pm
The best thing about the Super Bowl is the food. (The actual game is 5th, after the commercials, half-time show, and men in tight leggings.) It's tempting to want to get creative with your Super Bowl spread, but for some, the results are a bigger disaster than Left Shark's choreography and Janet Jackson's wardrobe malfunction combined. These game day Pinterest screwups will have you screaming, "PENALTY! FLAG ON THE PLAY!" even if you have no idea what that means.
1. When making football shaped Rice Krispie treats, be sure to use Rice Krispies, not cat food and toothpaste.