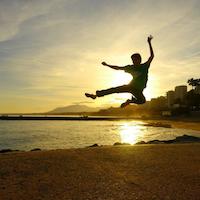 Filed by Mitchell Friedman

|

Jun 15, 2016 @ 10:11am
A waiter at a Thai restaurant in Edgewater, Colorado got a $1,088 tip and didn't start dancing and quit the job immediately. That's remarkable. And also really fortunate, because the customer was so drunk he had over-tipped by about $1,048. He came back the next day like an embarrassed repo man.
"I think this is a big thing," said Bee Ananthatho at the time, the restaurant's now-heartbroken owner. Although she did make it into the Denver Post and national media, the "big thing" was reneged when the customer returned the following morning, presumably with a hangover pounding in his head to the steady drumbeat of shame.