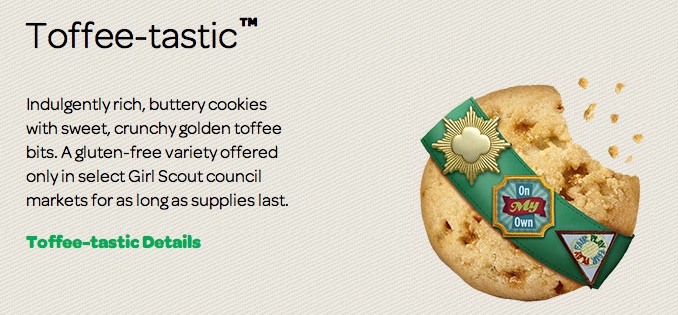 It's gluten-free, which means you can eat like 600 of them, no problem. (via)

Girl Scout Cookie season is almost upon us again, with the annual sales weekend only a month and a half away. We already knew that this will be the first year that cookies will be easier to buy online (so you can take down that sign in your yard telling the Girl Scouts not to forget your door—which is a creepy sign, by the way), but 2015 is a big deal in the history of the storied cookie legacy for another reason: they're adding three new flavors, including the first two gluten-free options.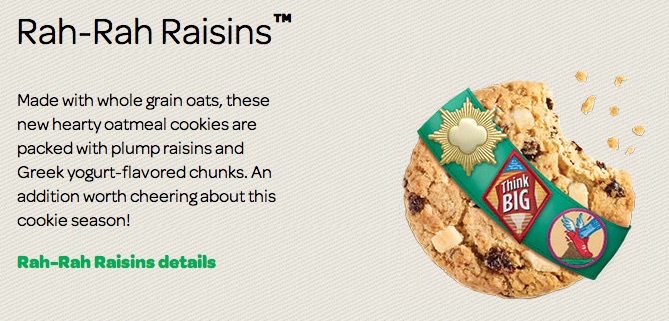 This cookie ate three other cookies and absorbed their powers. (via)
What are these fantastical new concoctions our nation's brown-sashed legion of badge-earning young women have cooked up to finance themselves? First up, we have our two gluten-free offerings; Toffee-tastic, which are "buttery cookies with toffee bits," and Trios, which are "made with real peanut butter, chocolate chips, and whole grain oats." Those already sound pretty radical, so be prepared for the chock-full-of-gluten badassery of their third cookie, Rah-Rah Raisin, "an oatmeal raisin cookie with whole grain oats, plump, juicy raisins, and Greek yogurt–flavored chunks." In other words, it's a cookie with a badge in karate-chopping the munchies.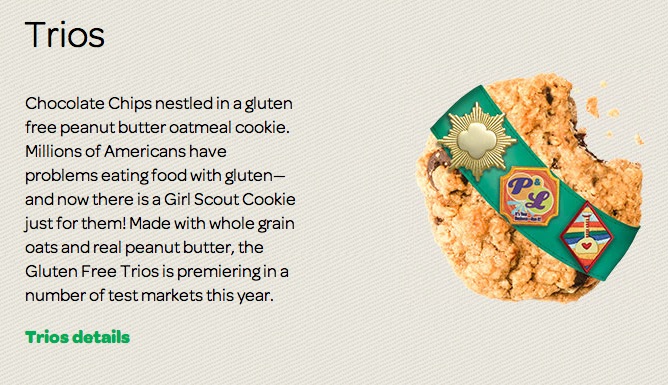 And according to its sash, this cookie can play Kumbaya on the sitar. (via)

The National Girl Scout Cookie Weekend this year officially runs from February 27 to March 1, and that means that these three brand new flavors will soon find homes nationwide about five minutes after Thin Mints sell out on February 28.