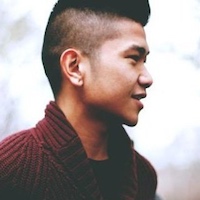 Filed by Keith Estiler

|

Apr 08, 2016 @ 4:25pm
Wine drunk is perhaps the giggliest kind of drunk out there. Evidence? Brazilian photographer Marcos Alberti's latest photo series: 3 Glasses After. The series features photo collages of Alberti's closest friends showing how they look after drinking one, two, and three glasses of vino.
He told Someecards:
I wanted to show the good side of drinking. I always saw on [the] Internet bad things about alcohol, I think that every story has 2 sides. With friends, in a good and happy environment, and with moderation, wine could be good stuff. [Wine] brings people together.