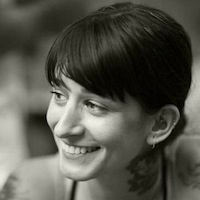 Filed by Jessie Dean Altman

|

Nov 08, 2016 @ 1:06pm
Toblerone, known for the triangular shape of its candy bar, has recently changed that shape a bit, and surprise!—people (especially British ones) are not psyched about it.
Toblerone is still triangular, but the triangles are different. Also, the 400 kg and 170 kg bars have gone down to 360 kg and 150 kg, respectively, but the packaging has remained the same, which people are finding misleading. The company explained that they altered the shape of the chocolate to cut costs, but that doesn't matter to the consumers, because on November 8, 2016, the day of the U.S. presidential election, what the UK really needs to be upset about is the size and shape of their candy.
But it's not like the humor in the situation is lost on anyone, so here are 17 of the funniest reactions to the new Toblerone bars.
1.
2.
3.
4.
5.
6.
7.
8.
9.
10.
11.
12.
13.
14.
15.
16.
17.