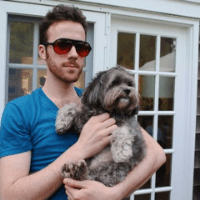 Filed by Miles Klee

|

Jan 15, 2017 @ 3:17pm
The saying "big in Japan" is a great reminder that culture is often global these days—and one never knows what American music, fashion, or even people will prove wildly popular across the Pacific. What we can say for sure, however, is that Twitter user @odysseypeach's uncle, an apparent tourist in the country, is making a very favorable impression. Because one local apparently loved him enough to recreate his likeness in a piece of sushi.
The beautiful, heartwarming purity of this moment was almost too much.
@odysseypeach his little LEAF SLEEVES
oh god, it's too good

— Romeo, Baker M. (@BakerMikeRomeo) January 15, 2017
@odysseypeach Nice job with the collar, a lesser sushi artisan would've overlooked that detail

— Josh Martin (@MajorHints) January 14, 2017
As of this writing, the original tweet is closing in on 200,000 likes, has more than 63,000 retweets, and has required @odysseypeach to turn off her notifications. It's also been stolen by all manner of meme accounts.
i turned off notifications from people i don't follow, so i have no idea what's going on out there

— later (@odysseypeachran) January 15, 2017
i don't know how to tell you this, strangers, but that tweet was kind of a one-time thing. i just talk about video games and depression

— later (@odysseypeachran) January 15, 2017
peach you have to take me when you get on ellen

— 🌙 (@psychoknuckle) January 15, 2017
But through it all, and no matter what happens next, the sushi uncle and his new best friend remain a shining, hopeful beacon of the joy it is possible to find in this world. Also, of delicious sushi. That sushi looks so tasty, you guys.