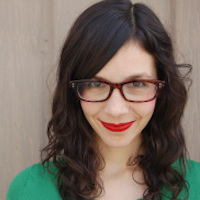 Filed by Meg Favreau

|

Apr 12, 2016 @ 8:00pm
April 12 is National Grilled Cheese Day, as if you needed an excuse to put slices of delicious cheese between delicious bread and grill it in delicious butter. But do you know why it always get paired with tomato soup, other than it being a tasty combination?
First, a little history about the sandwich itself. Combinations of cheese, bread, and butter have been around for a long time—sometimes even with tomatoes in the mix. Welsh rarebit, the proto-Velveeta cheese sauce served over bread in bachelor apartments in the late 1800s, often featured tomatoes in the recipe, or even tomato soup. But grilled cheese really started to take off after the J.L. Kraft & Bros. Company invented its ultra-pasteurized, spoil-resistant cheese products in the 1910s. According to How Stuff Works, Navy cooks in WWII made thousands of "American cheese filling sandwiches" for sailors. After that, the sandwiches became mainstays other institutional cooking situations, including school cafeterias.