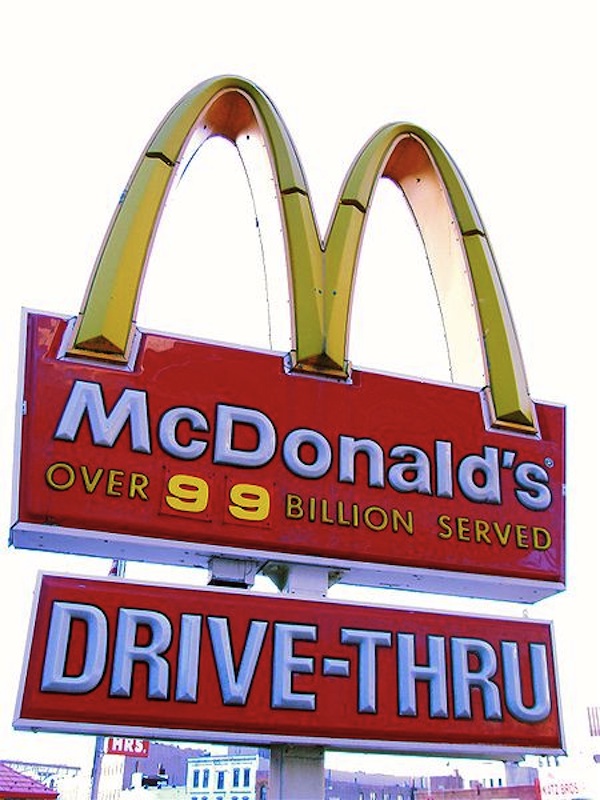 But not one horse! And we're not losing that record!
In the midst of the Royal Baby madness, citizens of the UK are just going about their business: going to work, eating baked beans on toast, riding horses through McDonald's drive-thrus, etc. Yes, a woman in the Greater Manchester area attempted to ride a horse through a McDonald's drive-thru on Saturday. She rode through with a girl on a pony, but they were rudely turned away, which is perhaps just as well, since Horsey Meals are responsible for the obesity epidemic in horses.
In a show of passive resistance against the mistreatment of people who refuse to switch from horse travel to cars, the woman then brought her horse into the McDonald's, which isn't technically against the rules, but is still frowned upon.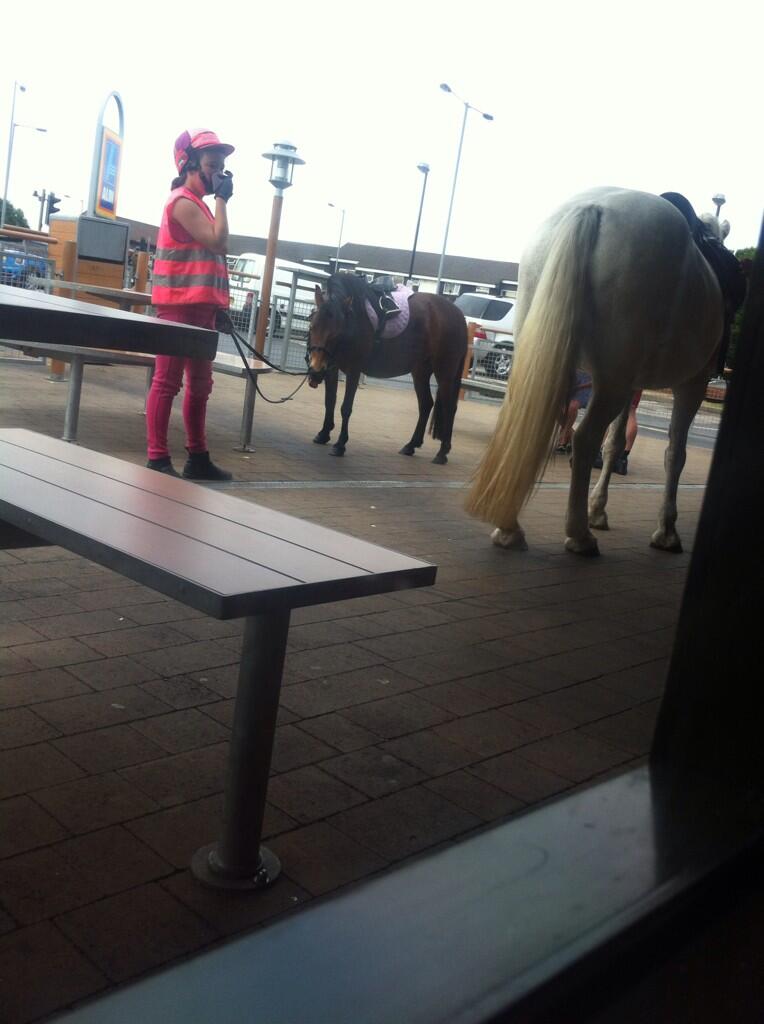 Ugh, moms are so embarrassing sometimes. (Pic via Twitter)
According to a Greater Manchester Police spokesman, the horse then "ended up doing his business on the floor." And in case you were concerned you wouldn't get to see a big ol' pile of horse shit in the middle of a McDonald's today, never fear: we have that footage for you.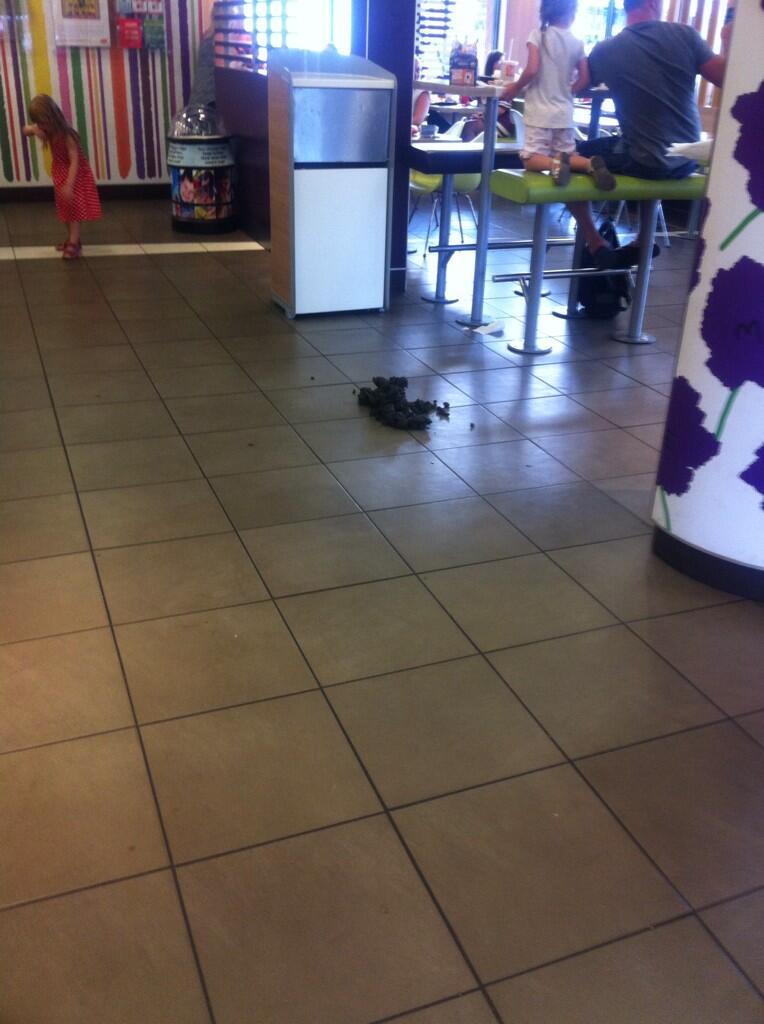 We are always looking out for you. (Pic via Twitter)
(by Shira Rachel Danan)