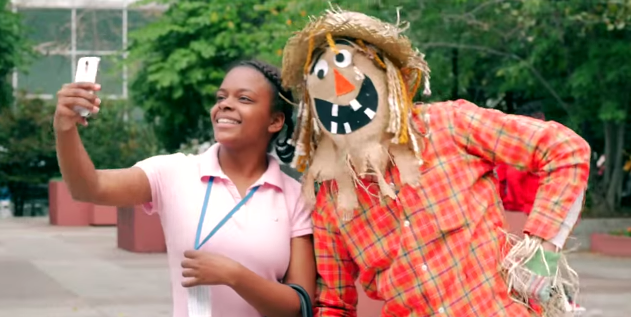 Two seconds before terror.
There's probably some kind of a point I could make about how we all walk through our lives in the "happy masks" we use to hide the monsters that people only get to see once they get close to us. I'm sure I could probably come up with something like that. But I think I'd rather just say that if I found myself the victim of a prank like this, I'd immediately expel about five different kinds of bodily fluids before falling catatonic to the street:
You know, the more I watch this video, the more I'm starting to realize that scarecrow costume is actually more disturbing than the zombie one. A walking corpse, I think I could outrun and outsmart. But I don't know what kind of diseased brain is lurking beneath that googly-eyed smiling freak.
(by Dennis DiClaudio)