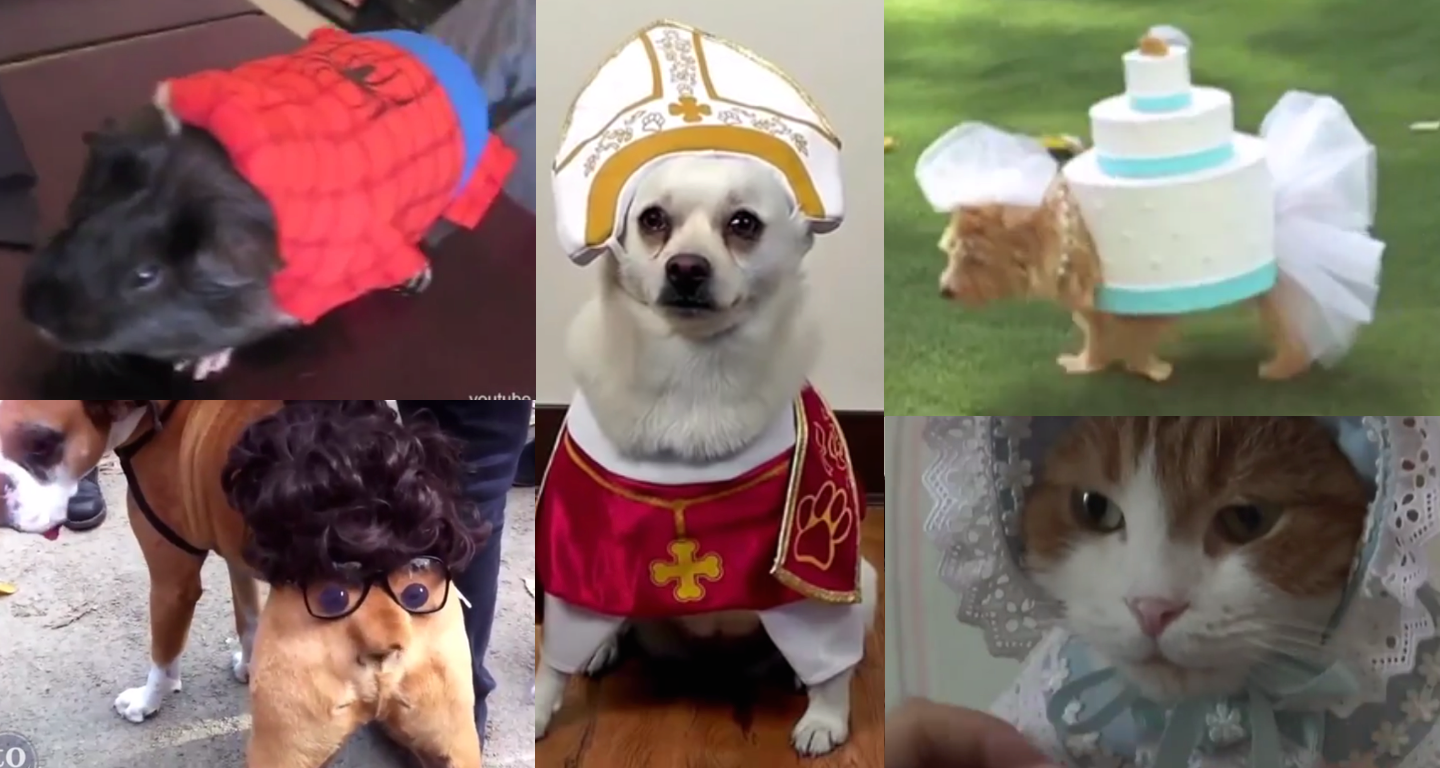 Man's former best friends.
Video editor Robert Jones is ready to put you in the Halloween spirit, Internet-style, with this supercut of mankind's furry buddies dressed up in tons and tons of what, to us, appear to be unfairly adorable costumes, and what to them must seem to be an unjust punishment.
I'm not sure if it's depressing or just a sign that I'm good at my job that I recognize so many of these clips, especially the video of a dog dressed up as a giant tarantula, which was part of a pretty amusing prank. 
For more Halloween fare, check out the spookiest and most amusing spiders on the Internet, or even more dogs looking miserable in costumes.
Robert Jones has edited a ton of videos for TastefullyOffensive and other sites (and himself) that have gone viral, most recently a re-imagining of Star Wars as a last-century TV show with the intro song from Greatest American Hero.
(by Johnny McNulty)