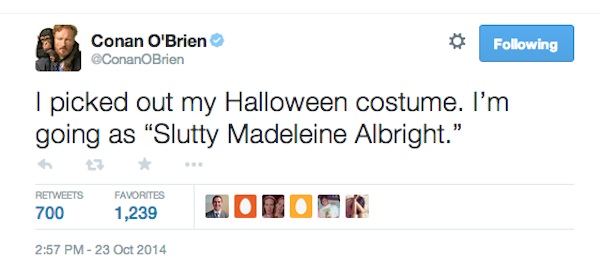 Oh, no he didn't. (via)
You don't mess with Madeleine Albright, man. Conan O'Brien tweeted today that he's going as "Slutty Madeleine Albright" for Halloween, but the 77-year-old former Secretary of State wasn't laughing. It was only an hour or so before she responded with her own costume plans:
.@ConanOBrien I'm considering going as hunky Conan O'Brien - but that might be too far fetched.

— Madeleine Albright (@madeleine) October 23, 2014
You got taken down worse than the Serbs in 1999, dude.
(by Shira Rachel Danan)