Before you try and figure it out, the dudes are dressed as "ceiling fans." (via)
Reddit user Brettera explained that her boyfriend and his roommate decided to wear a couples costume for Halloween, leaving her to fend for herself (though it's not like "ceiling fans" couldn't be a threesome costume, but perhaps that gets weird). So she came up with the perfect costume for the odd girl out: The Third Wheel. 
Not only did this costume give her a clever look for a night of tagging along, but she quickly discovered the wonderful photobombing potential the costume affords.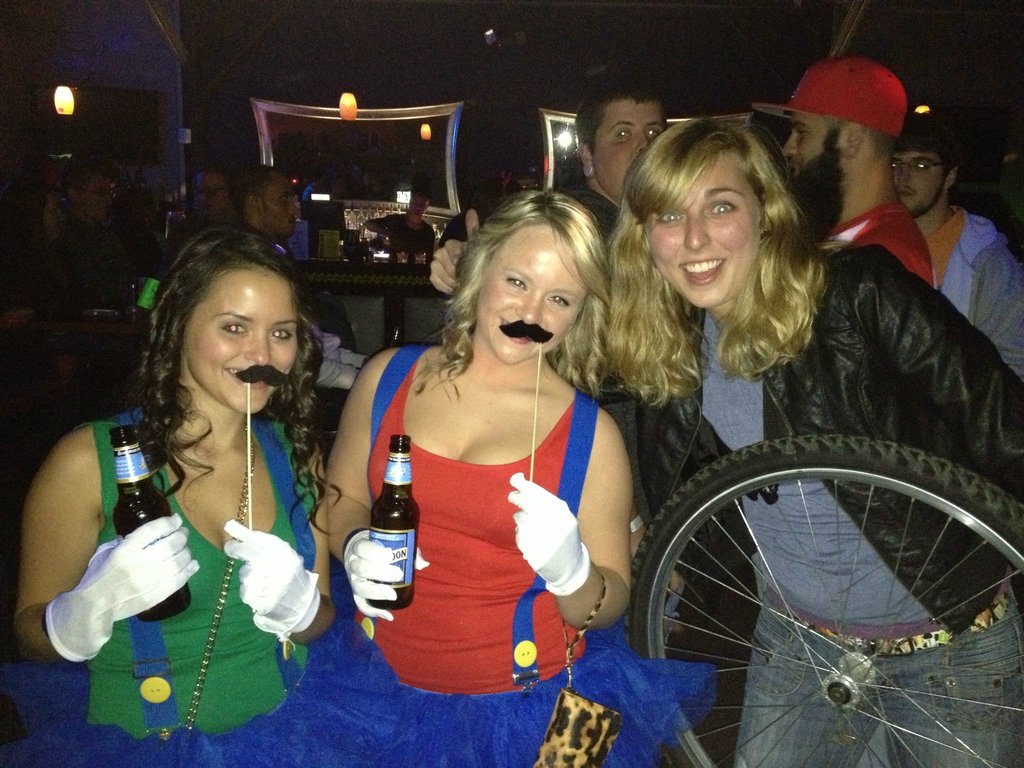 Mario, Luigi, and Luigi's cousin visiting from out of town who doesn't really know anybody.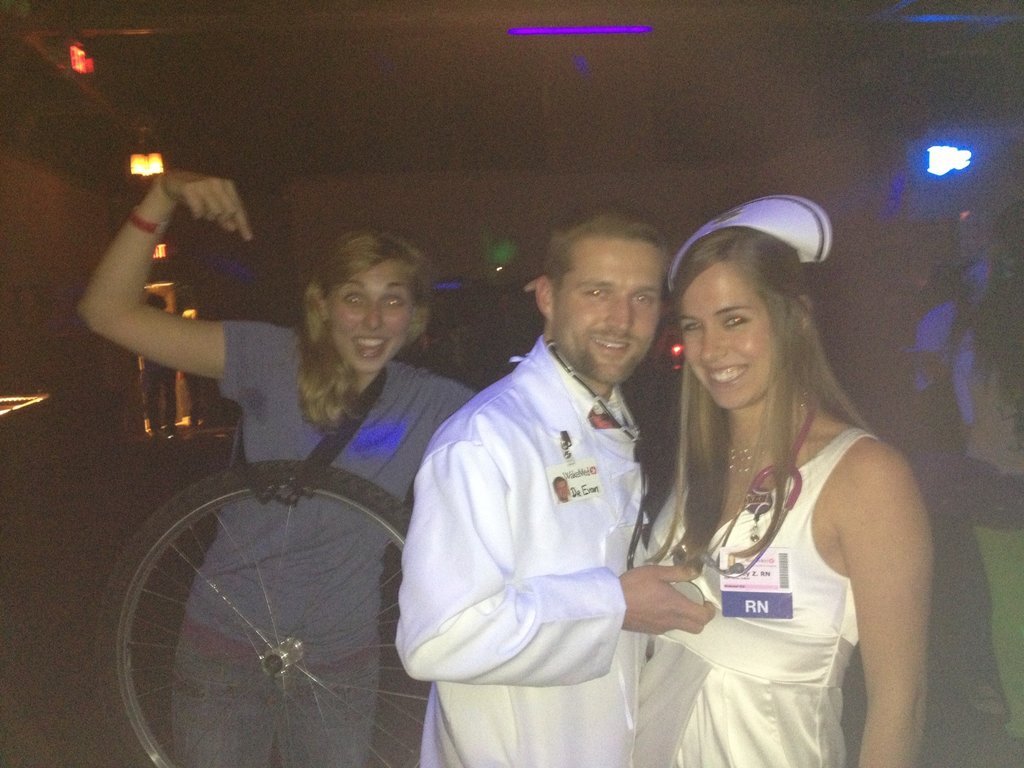 Healthcare professionals usually refer to their patients as the third wheel.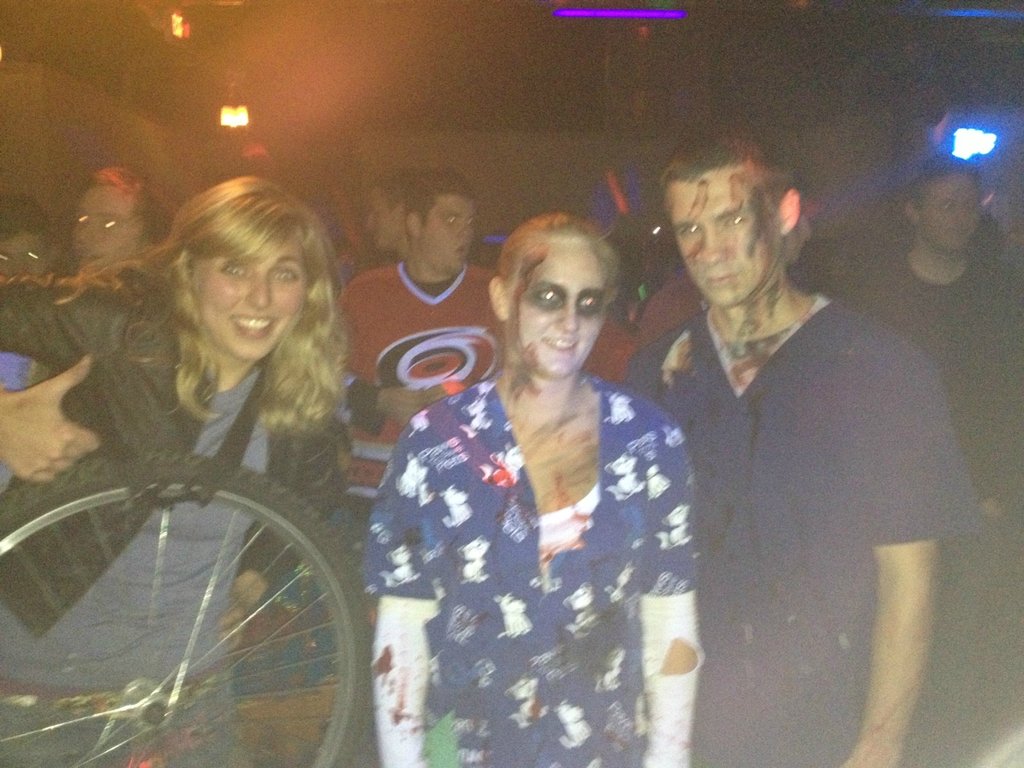 You're never a third wheel if you have delicious brains in your skull.
See more third-wheeling pics on Imgur.